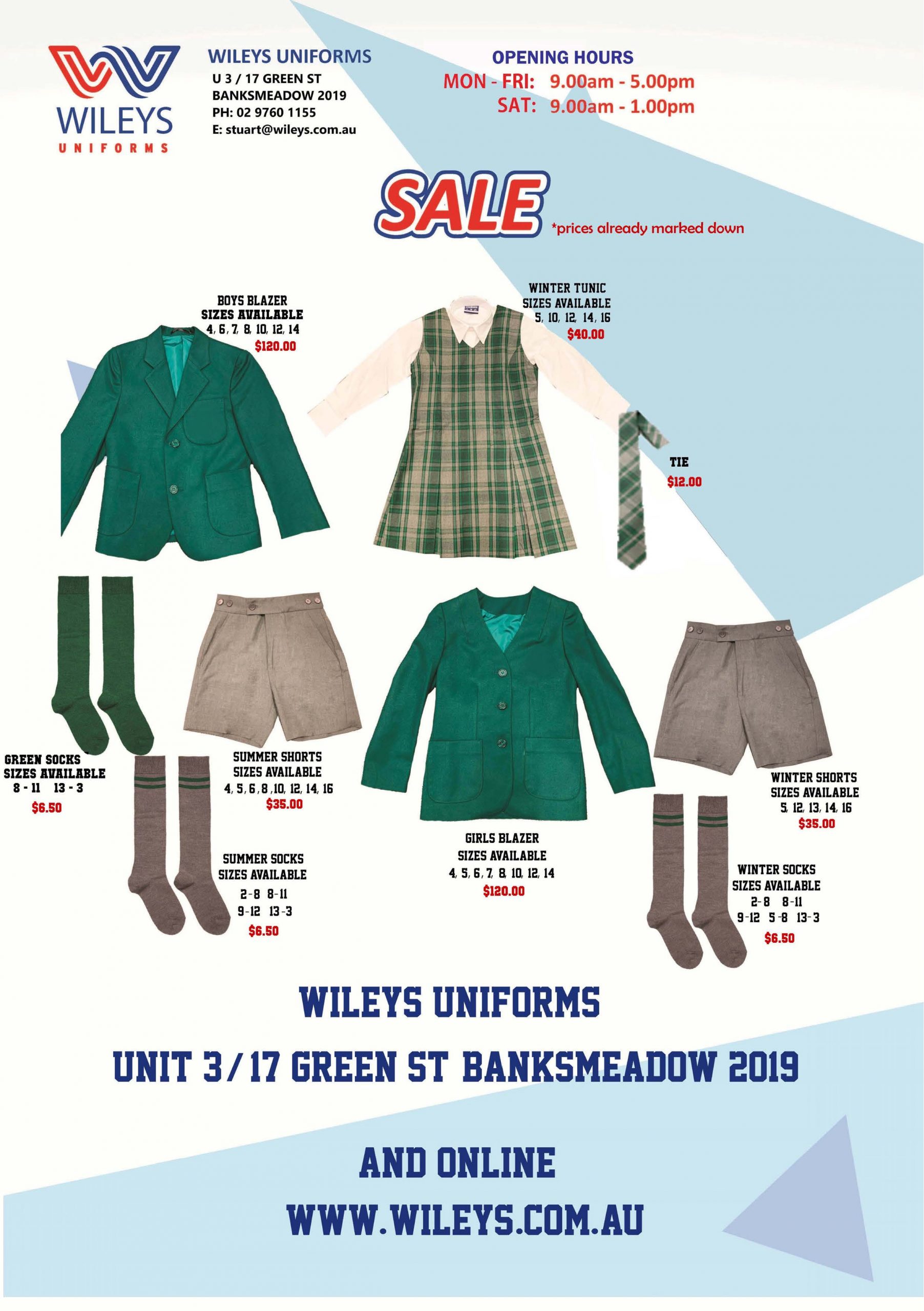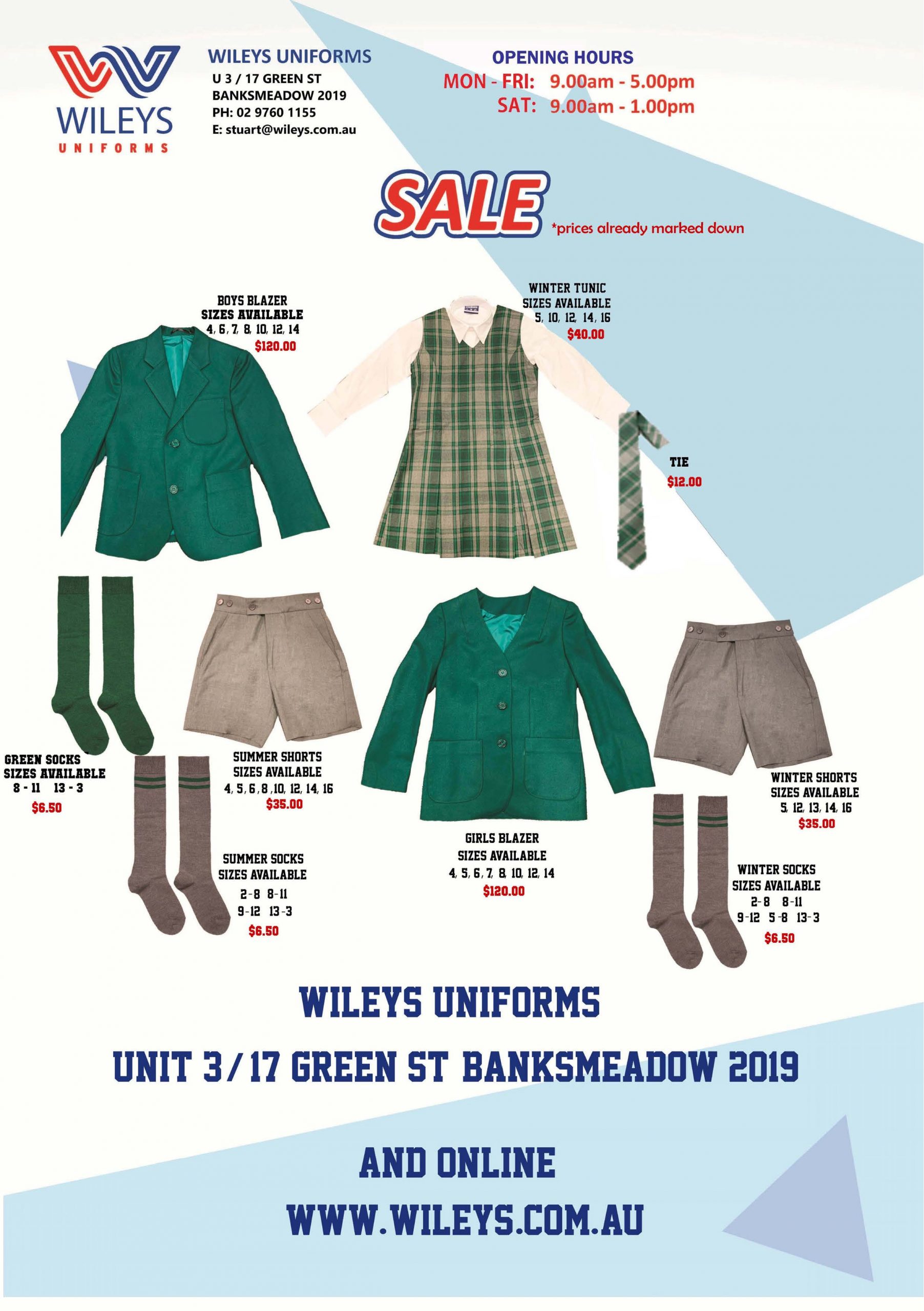 Slide 3 - Three Kids Protractors
Slide 5 - Boy Holding Books
Slide 7 - Girl Pink Hair Ties

– W E L C O M E –
Welcome to Wiley's uniform shop.
Wileys Uniforms is a one stop shop that has been in business for over 50 years. At Wileys we offer a range of services such as assistance with designing new uniforms and supplying part or existing uniforms.
Below you see a selection of the products that we offer.
If you would like to buy any of these, you can either click on the product or visit our online shop. Feel free to send us an email if you have any questions.
Wileys can assist schools with the establishment & management of uniform shops, offering on & off campus solutions as well as management techniques to help the schools.
We are open Monday – Friday 9am – 5pm and Saturday 9am – 1pm.
Your Wiley's Team
– S C H O O L S –
– S H O E S –